Transform people and communities to advance social and economic justice.
CAP offers innovative and effective programs developed and maintained with input from the people we serve.
Our experienced, highly skilled staff and leadership mobilizes resources to meet these locally-defined needs and priorities with a comprehensive, compassionate, strengths-based approach.
CAP offers more than two dozen programs in five counties in the areas of: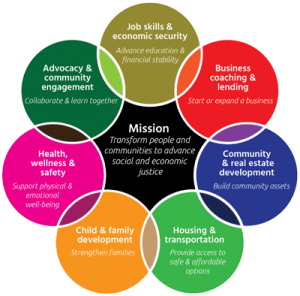 Click below for videos from our periodic video series.

Thank you to Delta Dental of Wisconsin, our 2019 Voices of Transformation video series sponsor!