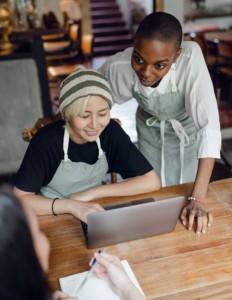 The Skills Enhancement Program is a locally designed workforce development program that assists low-income individuals obtain the skills needed to compete for living wage jobs. The program can assist with tuition, books, supplies and training-related expenses such as transportation, internet service and childcare that participants could not otherwise afford. The program also provides students with the supportive services they need to successfully achieve their goals.
CAP Services offers the Skills Enhancement Program to residents of Marquette, Outagamie, Portage, Waupaca and Waushara counties who meet the following eligibility requirements:
Skills Enhancement
Household income at or below 200% of Federal Poverty Level

Working a minimum of 20 hours per week

Desire to pursue training for an occupation which will increase their income
Nursing Skills Program
Household income at or below Wisconsin 80% of County Median Income
Desire to pursue training for an occupation in one of these healthcare positions:

Certified Nursing Assistant
Medical Assistant
Licensed Practical Nurse
Registered Nurse (ADN or BSN)
See if you qualify!
Click the button below to be taken to an online screening form.
If you qualify, an application will be sent to you to be completed.
Alternatively, you may download the screening form by clicking here.
If you download this form, s
end the completed screening form to:
Cassie Hytry
Mail: 1608 W. River Dr., Stevens Point, WI 54481
For additional information, contact: