CAP is now accepting WRAP applications.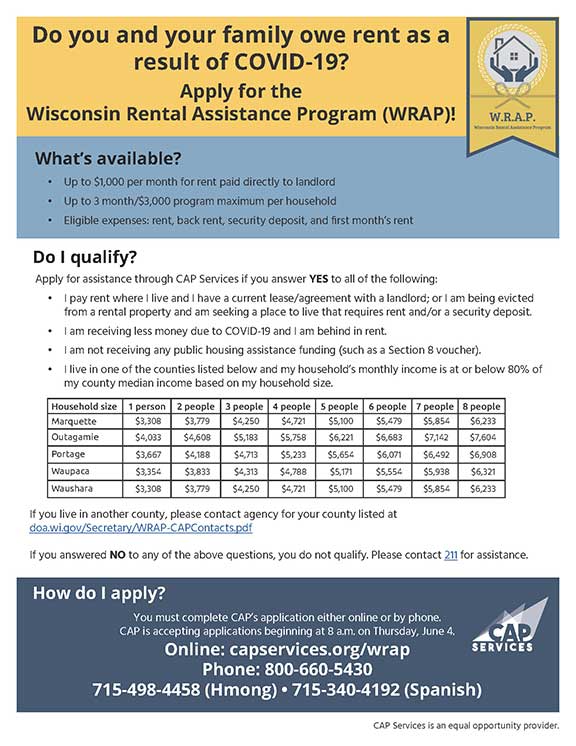 For assistance in Hmong call 715-498-4458.
For assistance in Spanish call 715-340-4192.
Have a question? Check out this program FAQ (includes Hmong and Spanish translations).
Governor Evers announced this partnership with CAP Services and 15 other community action agencies in Wisconsin May 19. The program will provide eligible applicants up to $1,000 per month for 3 months for rent and/or security deposits.
CAP Services' role will be to assist families in the application process and provide other referrals for families with other needs.
CAP will not be issuing checks directly but will submit the needed information to the State of Wisconsin that will issue checks directly to landlords. Households that qualify for utility assistance resources will have those applications processed simultaneously with the request for rent assistance.