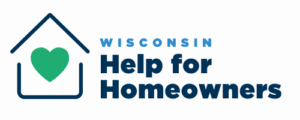 Wisconsin Help for Homeowners (WHH) Program
The Wisconsin Help for Homeowners (WHH) program offers financial assistance to eligible homeowners who have fallen behind on their mortgage or other housing-related costs due to financial hardship caused by the COVID-19 pandemic. 
The WHH program offers eligible households financial assistance with delinquent mortgage payments, property taxes, utilities or energy, internet, water and sewer, lot rent, land contracts, insurance and/or other fees. 
COVID-19 assistance available for housing and utilities.
CAP Services is administering grant programs for individuals whose income or resources were impacted by the COVID-19 pandemic. 
Residents of Marquette, Outagamie, Portage, Waupaca, and Waushara counties can call 844-314-8004 for information in English, Spanish or Hmong, or click below to complete a pre-screening application. 
We are currently receiving a very high volume of pre-screening forms. Please be patient as we are reviewing all forms in the order they were received. A member of CAP's team will contact you as soon as possible to discuss next steps in the application process.