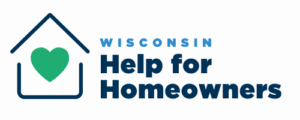 Wisconsin Help for Homeowners (WHH) Program
The Wisconsin Help for Homeowners (WHH) program offers financial assistance to eligible homeowners who have fallen behind on their mortgage or other housing-related costs due to financial hardship caused by the COVID-19 pandemic. 
The WHH program offers eligible households financial assistance with delinquent mortgage payments, property taxes, utilities or energy, internet, water and sewer, lot rent, land contracts, insurance and/or other fees. 
Wisconsin Emergency Rental Assistance (WERA) Program
Applications for the WERA program, funded by the Federal Emergency Rental Assistance Program through the U.S. Department of Treasury, are closed due to low remaining funds.
CAP Services staff will continue to process applications submitted by January 31 in the order they were received until all funds have been spent.
For other housing stability services, such as programs and resources that can help you reduce your expenses or increase your income, please call us at 1-844-314-8004.