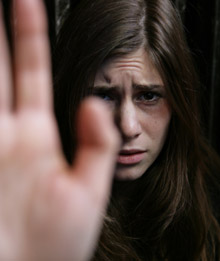 Sexual Assault Victim Services (SAVS) provides assistance to victims of sexual violence, including sexual assault and sexual abuse, as well as to their families, friends and care providers. Services include a 24-hour-a-day toll-free crisis line, walk-in counseling, accompaniment for medical care and legal proceedings, referrals, and support groups.
Violence can happen to anyone. You don't have to be alone. SAVS welcomes the opportunity to serve individuals of all backgrounds and identities.
SAVS also provides educational programs to the community, schools, and faith and community organizations in Portage and Waupaca counties.
For information in Portage County contact:
Erin Dunn
715-343-7118
edunn@capmail.org 
In Waupaca County contact:
Fran Beilke
715-258-9575 ext.240
fbeilke@capmail.org
OR
Family Crisis Center
1-800-472-3377
715-343-7125