CAP Services added new staff recently. Jason Rickstad was named CAP's Deputy Chief Financial Officer and Mary Alice Priebe is CAP's new Assistant Director of Human Resources. Both are based out of CAP's Stevens Point corporate headquarters.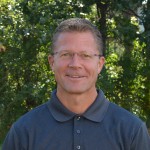 Rickstad supports CAP's Chief Financial Officer Susan Henry in the management of the agency's financial functions. His responsibilities include leadership in CAP's financial operations, 401K, compliance and procurement.
"We're very pleased to have Jason join us at CAP," said Henry. "His experience and background will help us continue the track record of responsible financial management that has made us a go-to agency for mission-oriented funders."
Rickstad's previous experience includes senior accounting positions with Graebel Moving and Workplace Solutions, Saturn of Eau Claire, and Fleming Companies. He holds a degree in Business Administration from the University of Wisconsin-Eau Claire.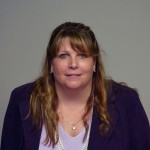 Priebe is responsible for administering and supervising human resource programs within CAP.
"Priebe is the perfect addition to our human resources team," said Rebecca Lerol, CAP's director of talent. "Her background, which includes human resources, insurance and years of management and training experience, will be an asset to our agency and its employees as we continue our important work."
Priebe's professional experience includes management and supervisory positions with OptumRX, Security Health Plan, WPS Insurance, and Metlife Financial Services. She holds a bachelor's degree in Business Management and a master's degree in Business Administration – Human Resources, both from Upper Iowa University.