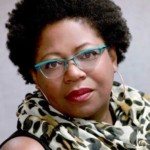 Ahmie-Woma Farkas, Village of Amherst, has been named CAP Services' new Director of Talent.
Farkas is based at CAP's Hoover Road location in Stevens Point and is responsible for oversight of the agency's human resources and talent development functions.
"Ahmie-Woma brings a wealth of human resources and workforce development experience to our team," said Mary Patoka, CAP president and CEO. "Her analytical skills, energy and ability to connect quickly with people will be true assets."
Farkas' work experience includes 15 years in human resource roles, most recently at Wausau Financial Systems in Wausau.
Farkas holds a bachelor's degree in Political Science from Wellesley College and has completed the Center for Applied Leadership – Management Institute at Robert Morris College. She is past president and board member of Spirit Works, served on the steering committee of Ignite Leadership Network of Portage County, and has been a Jobs for Life mentor.
"I worked at a nonprofit early in my career and I am excited to return to the sector," said Farkas. "CAP's mission resonates strongly with me and I look forward to applying my talents to help move it forward in the communities we serve."